Interactive Whiteboard
QWB382 F1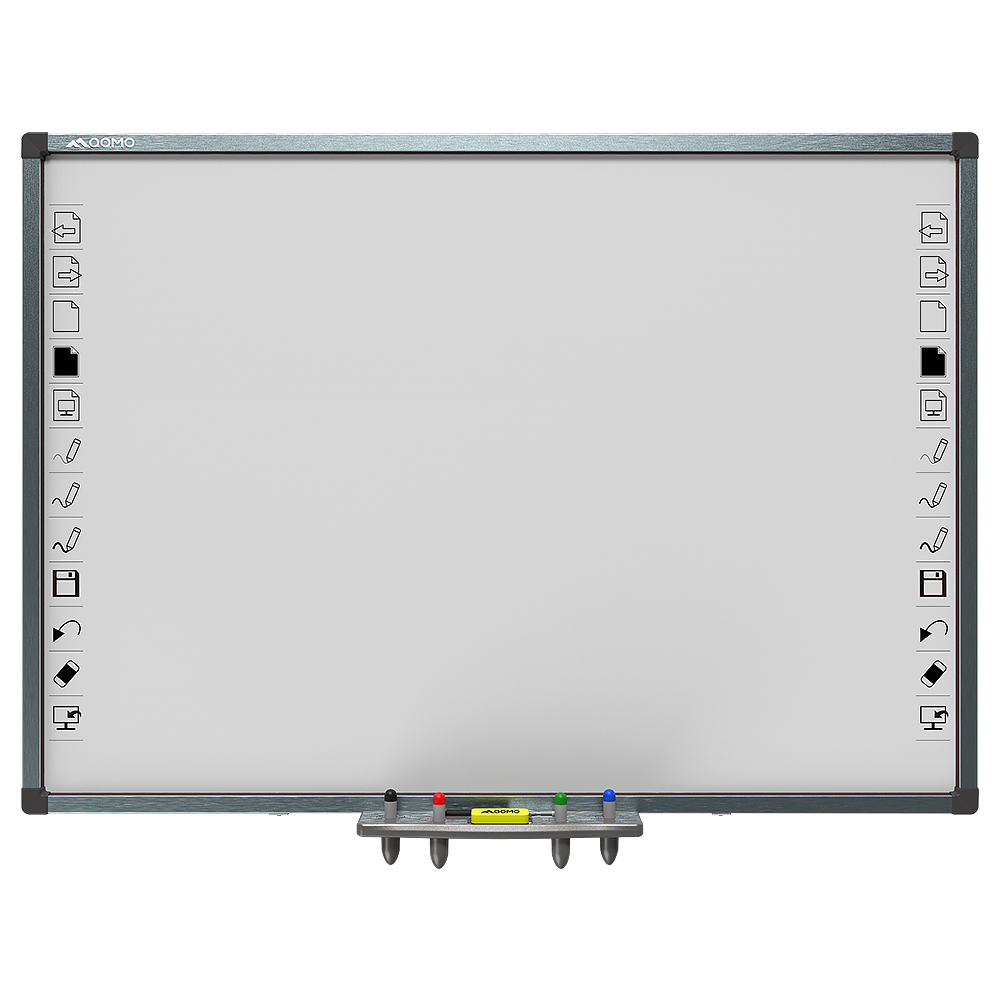 QOMO's QWB382 F1 interactive whiteboard is a classroom classic. The QWB382 F1 features a sleeker, thinner frame made with steel and a honeycomb structure for durability. 
It includes a durable porcelain steel dry-erasable surface, IR touch frame, smart pen tray, and hot keys.
All QOMO boards are bundled with our advanced Flow!Works Pro interactive whiteboard software free of charges and subscription fees.
* To use, pair this product with a projector for image display.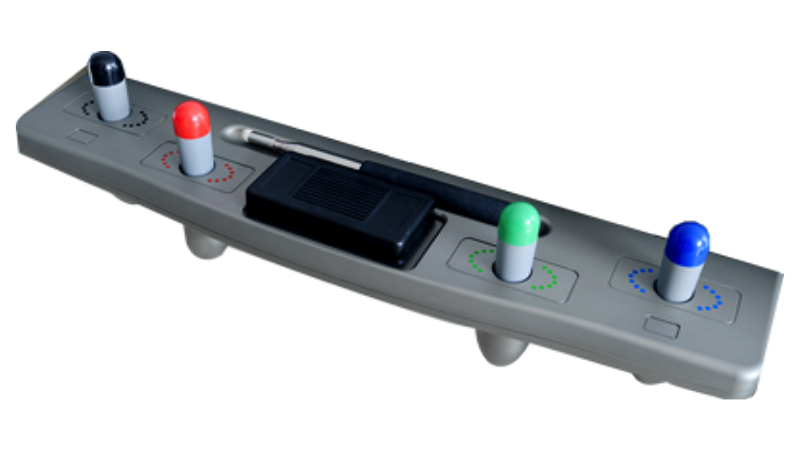 intelligent pen tray.
The QWB300 Series comes with the newly-developed QPT100 pen tray. An ergonomic, easy-to-manage palette at your fingertips. It's intelligent and recognizes the tools and colors that you are using. *Works with QOMO Flow!Works Pro software.
play it safe with our warranty program.
helpful resources for you and your team.
Product Specifications

| | |
| --- | --- |
| Model | QWB82 F1 |
| Projection Size | 75.8" (60.6" x 45.4") |
| Active Area Size | 81.4" (67.6" x 45.5") |
| Board Size | 86.3" |
| Ratio | 4:3 |
| Quick Access Keys | Two Sides |
| Surface Type | Porcelain Steel |
| Surface Panel Type | Aluminum Honeycomb |
| Frame Type | Alloy |
| Touch Points | 10 points |
| Writing Tools | Finger or Pen |
| Intelligent Pen Tray | Yes |
| Touch Resolution | 32767 x 32767 |
| Scan Range | 125 points/second |
| Precision | 1 mm |
| Energy Consumption | < 1w |
| Operating Systems | Win 7 / 8.1 / 10 32bit or 64bit |
| Interface | USB A-B |
| USB Length (Optional) | 10 m |
| Temperature of Operation | 5-122° F (-15 -50°C) |
| Humidity of Operation | 20 - 90% |
| Temperature of Storage | -40-122° F (-40 -50°C) |
| Humidity of Storage | 10 - 95% |

Product Downloads

| | | | | |
| --- | --- | --- | --- | --- |
| Type | Filename | Notes | Size | Download |
| | MAC QWBXXXF1 Whiteboard Driver (Cursor Only) | MAC QWBXXXF1 Driver (Cursor Only) version 1.6. This does not integrate with Hotkeys or Pentray on interactive whiteboards. | 918.87 KB | Download |
| | Product Brochure - QWB382 F1 Interactive Whiteboard | Downloadable PDF brochure with technical specifications and features for the QOMO QWB382 F1 interactive whiteboard. | 808.88 KB | Download |
| | FlowWorks Pro Software Manual | Version 2.1.58 | 2.70 MB | Download |
| | FlowWorks Pro 2.1.58 | FlowPro is a free annotation software that is bundled with our interactive products. | 245.01 MB | Download |
| | QWBXXF1 User Manual | QWB3xxF1 and QWB8xxF1 Manual Pens insert vertical in pen tray. | 1.76 MB | Download |