things that make
the best even better.
Stands, speakers, software (and other stuff that doesn't
begin with "S") sure to make your life a little easier.
Just like everything else we make.
Mobile Stand
QOMO Mobile Stand G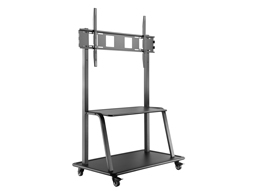 This new and improved mobile stand by QOMO features a heavy duty steel frame and an adjustable VESA mount for displays up to 105" diagonal.