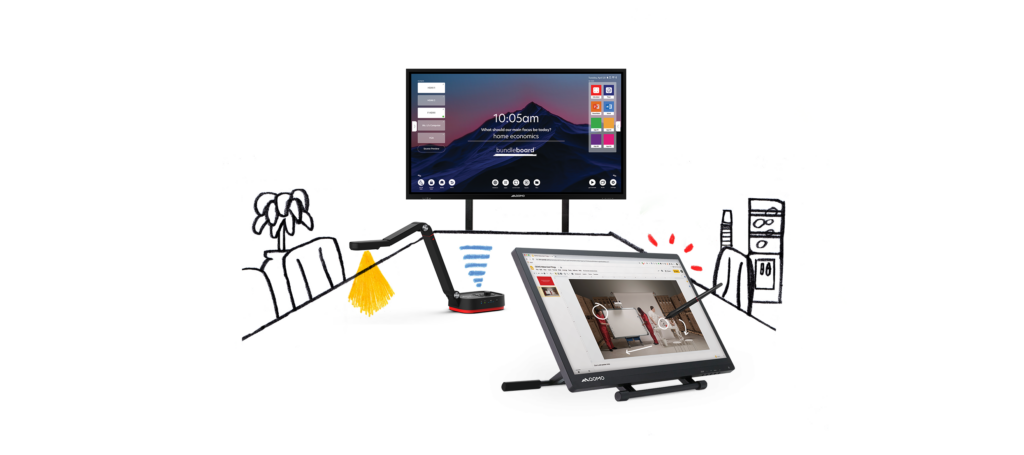 we make presentation technology
work the way you want it to.
QOMO is a leading US brand and global manufacturer of educational and corporate presentation technology.
From doc cams to interactive touch screens, we're the only partner who comes with a fully-integrated
(and adaptable) product line that's easy to use and easy on the budget. After doing this for over 20 years,
we understand how to work with everyone from CEOs and CTOs to district administrators and classroom teachers.
QOMO brings the simplest, most understandable solutions that help everyone enjoy what they do best.
from Michigan
to the world.
Our headquarters are in the Metro Detroit area of Michigan. It's where our team manages sales, marketing, distribution, development, tech support, and customer service.
sometimes one is
the loveliest number.
It's always easier dealing with fewer companies than many. We have just about all the gear you want, at the price points you need, to take care of almost everything you can think of.
the right size to be both relatable and reliable.
We'll assign you a customer number, but you'll never be treated as anything less than an actual human being. Our team may not qualify as ginormous, but we're definitely big enough (and experienced enough) to take care of you the right way, right away.
powerfully simple collaboration technology
for education, business, and government.