interactive is a given. that they're intuitive is QOMO.
The best way to encourage interaction is to make it easy.
So we did. Our interactive series of panels and whiteboards
 work as well with each other as they do with your group.
Interactive Panel
Journey 14 Series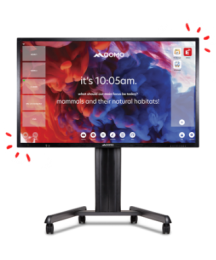 Our Journey 14 Series is a game-changing interactive display board. It's our fastest panel yet, with 32 GB of storage. Use pre-loaded software or choose from thousands of apps.