Interactive Whiteboard
QWB388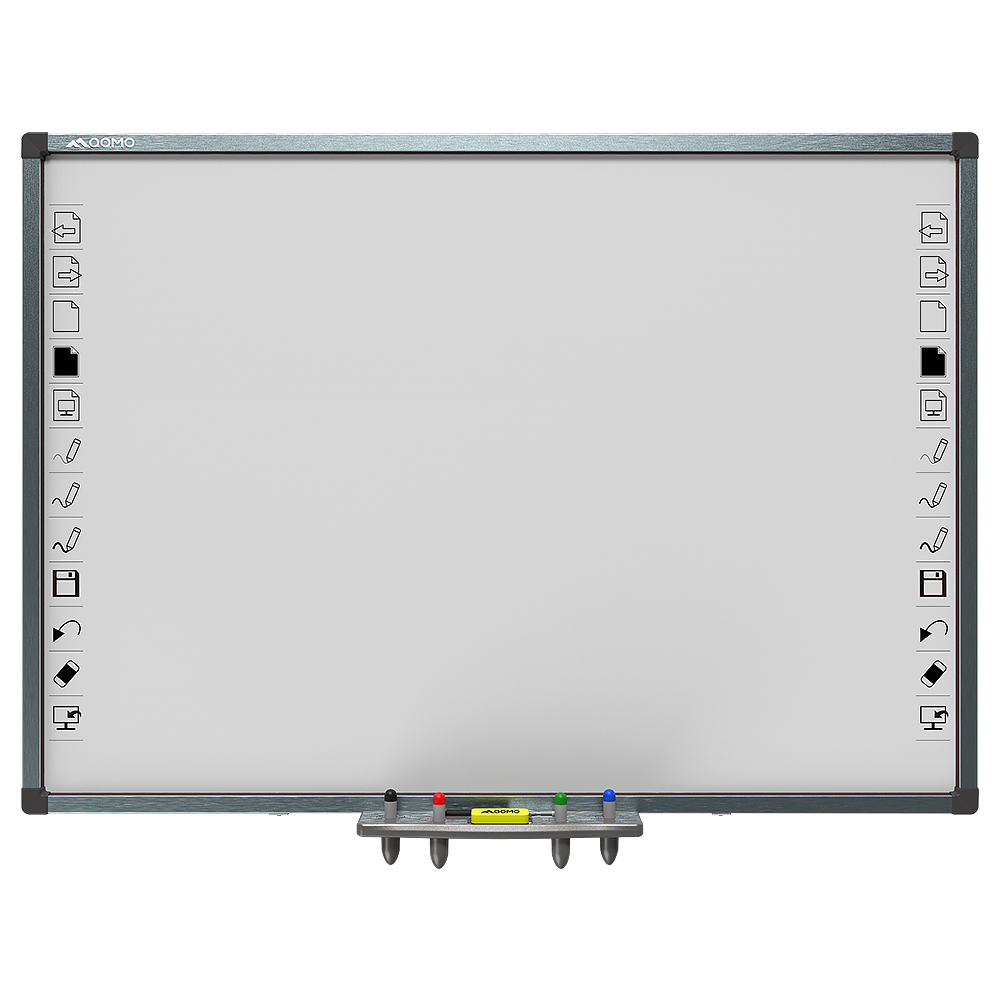 QOMO's QWB388 interactive whiteboard is a classroom classic. The QWB388 features a sleeker, thinner frame made and surface made with steel for durability. 
It includes a durable painted steel surface, IR touch frame, smart pen tray, and hot keys.
All QOMO boards are bundled with our advanced Flow!Works Pro interactive whiteboard software free of charges and subscription fees.
* To use, pair this product with a projector for image display.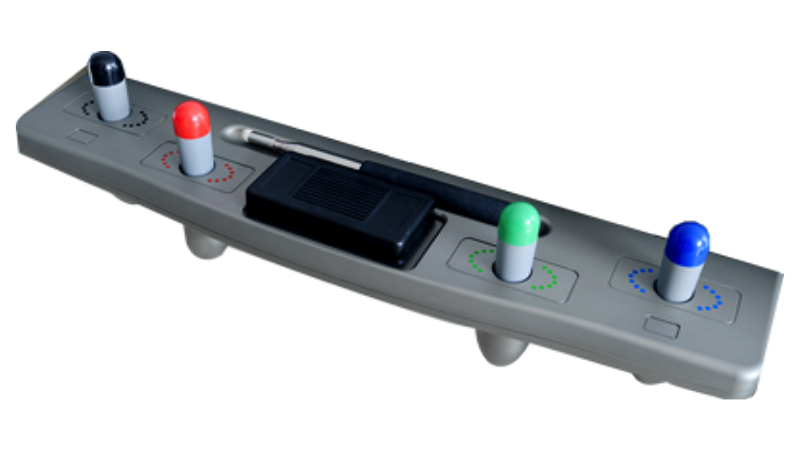 intelligent pen tray.
The QWB300 Series comes with the newly-developed QPT100 pen tray. An ergonomic, easy-to-manage palette at your fingertips. It's intelligent and recognizes the tools and colors that you are using. *Works with QOMO Flow!Works Pro software.
play it safe with our warranty program.
helpful resources for you and your team.
Product Specifications

| | |
| --- | --- |
| Model | QWB388 |
| Technology | IR |
| Active Area Size | 88" (1929*1130mm) |
| Touch Resolution | 32767 x 32767 |
| Projection Size | 84" (1808*1130mm) |
| Board Size | 93.3" |
| Aspect Ratio | 16:10 |
| Hot Keys | Two Sides |
| Surface Type | Painted Steel |
| Frame Type | Alloy |
| Multi-Touch | 10 Points |
| Writing Tools | Finger or Pen |
| Intelligent Pen Tray | Yes |
| Scan Rate | 125 dot/second |
| Accuracy | 1mm |
| Interface | USB (A-B) |
| Optional USB Cable Length | 10m |
| Power Consumption (W) | <1W |
| Software | QOMO Flow!Works Pro included |
| Driver Support OS | Win 7 / 8.1/10 32bit or 64bit |
| Operation Temperature | 5-122°F (-15-50°C) |
| Operation Humidity | 20~90% |
| Storage Temperature | -40-122°F (-40-50°C) |
| Storage Humidity | 10~95% |
| L x W x H | 2027*1228*36.1mm |
| Package Size | 2300*1400*115mm |
| Net Weight | 24 KG |
| Gross Weight | 32 KG |

Product Downloads

| | | | | |
| --- | --- | --- | --- | --- |
| Type | Filename | Notes | Size | Download |
| | QWB300 BW Series Brochure | Product brochure and specs for QWB300 series whiteboards by QOMO. | 131.49 KB | Download |
| | MAC QWBXXXF1 Whiteboard Driver (Cursor Only) | MAC QWBXXXF1 Driver (Cursor Only) version 1.6. This does not integrate with Hotkeys or Pentray on interactive whiteboards. | 918.87 KB | Download |
| | FlowWorks Pro Software Manual | Version 2.1.58 | 2.70 MB | Download |
| | FlowWorks Pro 2.1.58 | FlowPro is a free annotation software that is bundled with our interactive products. | 245.01 MB | Download |
| | QWBXXF1 User Manual | QWB3xxF1 and QWB8xxF1 Manual Pens insert vertical in pen tray. | 1.76 MB | Download |
| | Interactive Whiteboard Manual (HHT Models) | Pens lay horizontal in pen tray. | 717.14 KB | Download |