Interactive Panel
BundleBoard H series
Multi-Touch LED Panel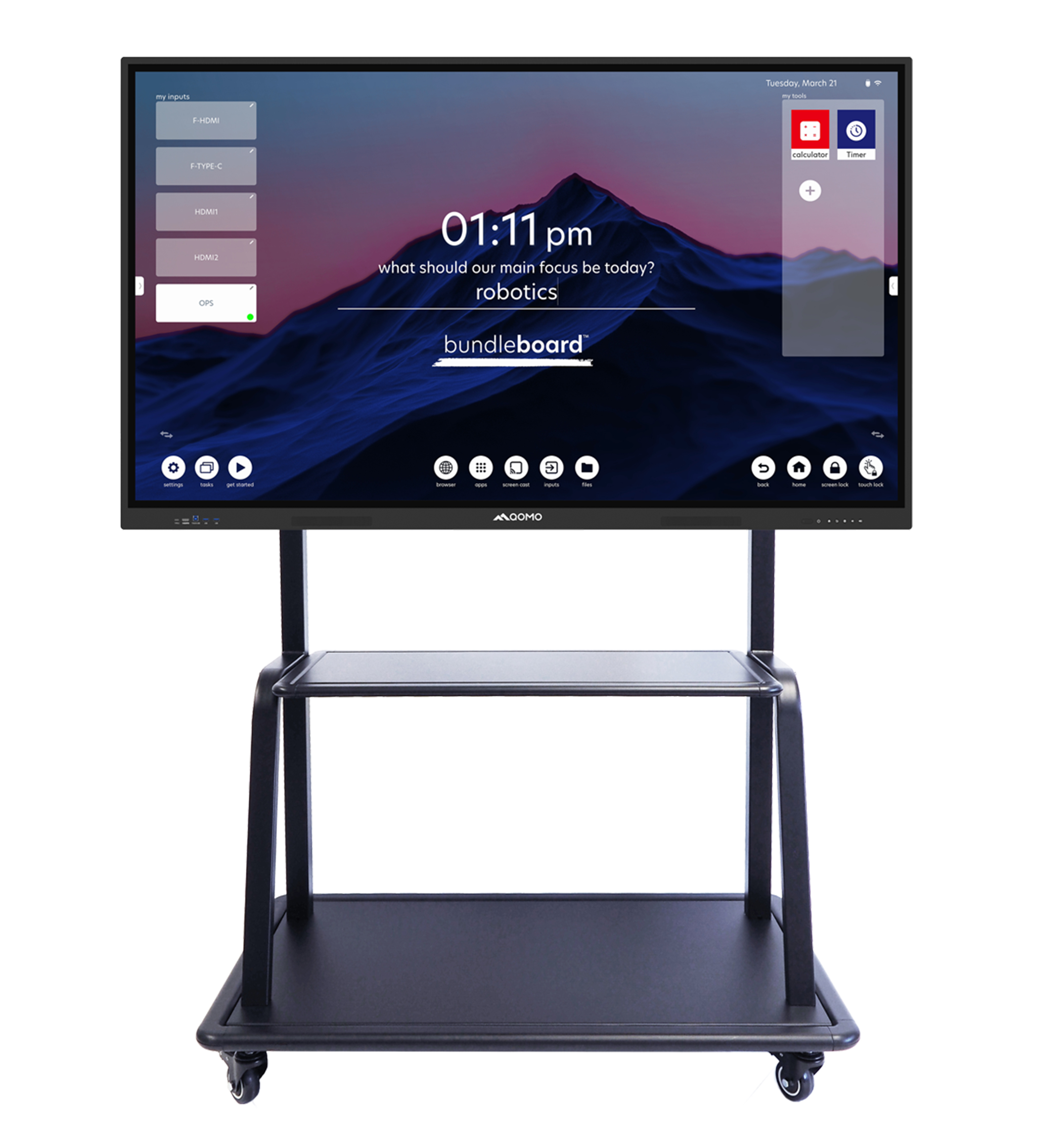 We increased the screen to 40 points of touch, making BundleBoard H more intuitive and interactive than ever — even when multiple hands interact with the panel. The 4K screen delivers an ultra-sharp image worth focusing on, whether from up close or across the room. And this year, we made the screen even more responsive, adding USB-C, a powerful two-in-one wonder cord that transmits display and touch simultaneously.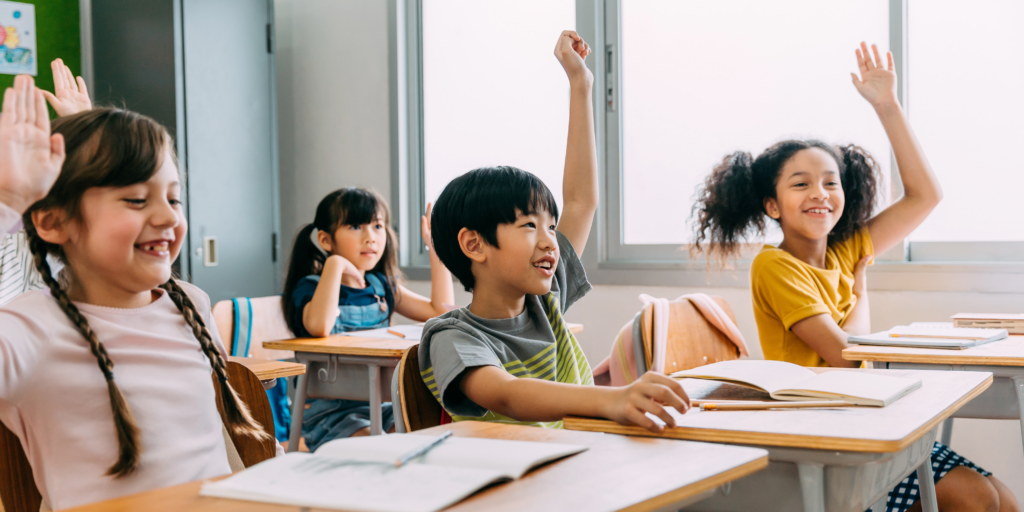 40 points of touch, 4K image, plus USB-C.
To put it simply: it's our most interactive touch panel, with the sharpest image yet.
High Quality Metal Frame
BundleBoard's high quality metal frame and tempered glass can take it. Made for any public space, including classrooms, conference rooms, and lobbies.
32 GB of Storage
Now with more tools to increase engagement, including Instant Poll, Whiteboard, Screen Record, Timer/Countdown, Share to Cloud and more.
play it safe with our warranty program.
helpful resources for you and your team.
Product Specifications

| BundleBoard H Series | | | |
| --- | --- | --- | --- |
| Sizes | 65" | 75" | 86" |
| Model | QITBB65_H | QITBB75_H | QITBB86_H |
| Backlight | D-LED | D-LED | D-LED |
| Resolution | 4K | 4K | 4K |
| Touch Points | 40 points | 40 point | 40 points |
| Brightness | 350cd/m2 | 400cd/m2 | 400cd/m2 |
| Contrast | 1200:1 | 1200:1 | 1200:1 |
| Viewing Angle | 178(H)/178(V) | 178(H)/178(V) | 178(H)/178(V) |
| Glass | Industrial Tempered Glass - Bonded: zero space between glass & LCD) | Industrial Tempered Glass - Bonded: zero space between glass & LCD) | Industrial Tempered Glass - Bonded: zero space between glass & LCD) |
| Response Time | 8ms | 8ms | 8ms |
| Operating System | Android 11 | Android 11 | Android 11 |
| CPU | 4x Cortex-A73 at 2.2 GHz, 4x Cortex-A53 at 2.0 GHz | 4x Cortex-A73 at 2.2 GHz, 4x Cortex-A53 at 2.0 GHz | 4x Cortex-A73 at 2.2 GHz, 4x Cortex-A53 at 2.0 GHz |
| GPU | Mail-G52MP8 | Mail-G52MP8 | Mail-G52MP8 |
| RAM | 4G DDR4 | 4G DDR4 | 4G DDR4 |
| ROM | 32GB | 32GB | 32GB |
| Built-in OPS | Optional i5 4GB or i7 16GB | Optional i5 4GB or i7 16GB | Optional i5 4GB or i7 16GB |
| WiFi | Dual WiFi 2.4/5GHz | Dual WiFi 2.4/5GHz | Dual WiFi 2.4/5GHz |
| Bluetooth | 2.1+EDR/4.2/5.1 | 2.1+EDR/4.2/5.1 | 2.1+EDR/4.2/5.1 |
| Speakers | Front-facing | Front-facing | Front-facing |
| Speaker Output | 2X15W | 2X15W | 2X15W |
| VESA (mount included) | 600×400 | 800×400 | 800×600 |
| Product Dimensions | 58 x 35 x 3.5" (1482×897×88mm) | 67.5 x 40.6 x 3.5" (1717×1032×87mm) | 77 x 46 x 3.5" (1962×1170×88mm) |
| Package Dimentions | 64.5 x 40 x 7" (1640×1010×185mm) | 73 x 44 x 7" (1860×1125×185mm) | 82.5 x 50 x 7" (2095×1265×185mm) |
| Net Weight | 84 lbs | 116 lbs | 145 lbs |
| Gross Weight | 102 lbs | 136 lbs | 170 lbs |
| Ports | 4 USB 3.0, 1 USB 2.0, 4 Touch USB, 3 HDMI IN, 2 USB-C, 1 DP, 1 MIC IN, 1 VGA + PC Audio, 1 Audio Out, 1 SPDIF, 1 RS232 IN, 1 HDMI Out, 2 LAN (10M/100M/1000M) | 4 USB 3.0, 1 USB 2.0, 4 Touch USB, 3 HDMI IN, 2 USB-C, 1 DP, 1 MIC IN, 1 VGA + PC Audio, 1 Audio Out, 1 SPDIF, 1 RS232 IN, 1 HDMI Out, 2 LAN (10M/100M/1000M) | 4 USB 3.0, 1 USB 2.0, 4 Touch USB, 3 HDMI IN, 2 USB-C, 1 DP, 1 MIC IN, 1 VGA + PC Audio, 1 Audio Out, 1 SPDIF, 1 RS232 IN, 1 HDMI Out, 2 LAN (10M/100M/1000M) |

Product Downloads

| | | | | |
| --- | --- | --- | --- | --- |
| Type | Filename | Notes | Size | Download |
| | Bundleboard H Quick Start Guide | | 2.21 MB | Download |
| | Bundleboard H User Manual | | 13.99 MB | Download |
| | Morgan School Districts Standardizes on QOMO Technology | Morgan County School District in KY accommodates a population of approximately 1,900 students spread across six schools, which includes four elementary schools, one middle school, and one high school. The district contains two Blue Ribbon Schools, two high- achieving schools, and has an ATC center that offers additional programs such as welding, engineering, and computer coding courses. Download the full case study to learn more! | 403.52 KB | Download |
| | BundleBoard H Brochure - Español | 40 puntos de contacto, imagen 4K, más USB-C. En pocas palabras: es nuestro panel táctil más interactivo, con la imagen más nítida hasta el momento. | 11.16 MB | Download |
| | BundleBoard H Brochure | We increased the screen to 40 points of touch, making BundleBoard H more intuitive and interactive than ever — even when multiple hands interact with the panel. | 1.6 MB | Download |
| | FlowWorks Pro Software Manual | Version 2.1.58 | 2.70 MB | Download |
| | Radix VISO MDM - Brochure | Learn more about remote management for touchscreens. | 706.94 KB | Download |
| | FlowWorks Pro 2.1.58 | FlowPro is a free annotation software that is bundled with our interactive products. | 245.01 MB | Download |
| | Flow!Works User Manual Windows 3.1.1.20151126 | | 7.08 MB | Download |
| | EOL - Windows Flow!Works Software for QOMO Interactive Products XP/7/8/10 (3.1.1.20151126) | This software is for our legacy interactive products. It is end of life as of August 1st 2019. | 265.15 MB | Download |