Mount and Mobile Stand
Balance Box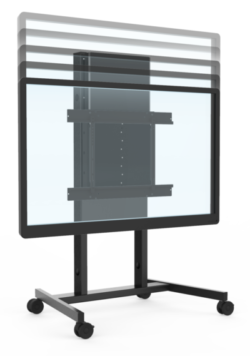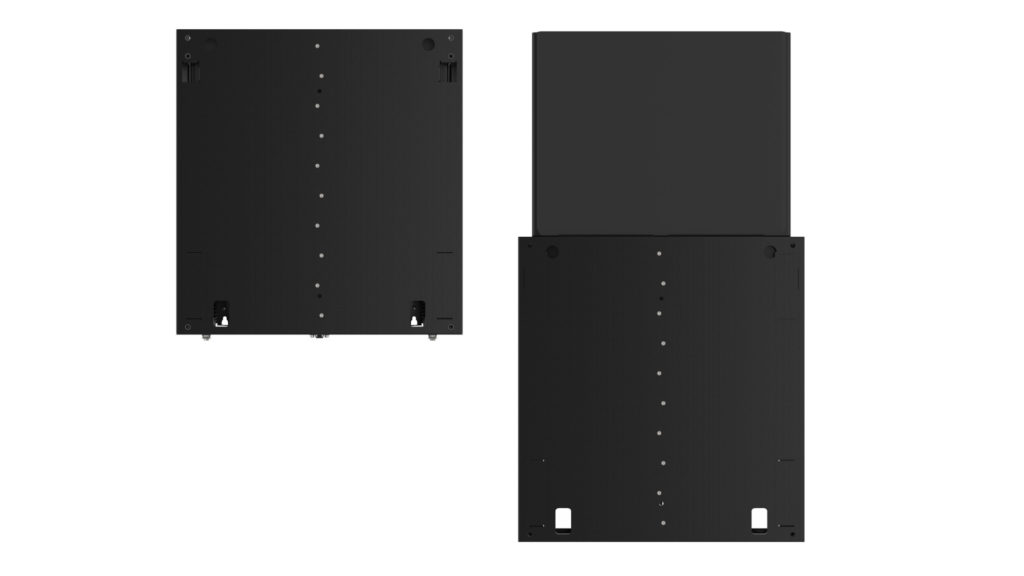 up, down, and all around.
To move your display panel, simply press up or down with the palm of one hand as the mount glides effortlessly. The Balance Box can be easily wheeled down the hall to another classroom or office, and its sturdy high-grade steel frame means it will stay put where it's needed.
play it safe with our warranty program.
helpful resources for you and your team.
Product Specifications

| Balance Box for Qomo Touch Screens BalanceBox® 400 product selector (travel 400 mm / 15.75 inch) | | | | | |
| --- | --- | --- | --- | --- | --- |
| Touchscreen Weight | | | | | |
| kg | lbs | Balance Box | art.# | Interface | art.# |
| 20-38 | 44-83.6 | BalanceBox 400-40 | 480A03 | touchscreen mounting interface | 481A21 |
| 38-66 | 83.6-145.2 | BalanceBox 400-70 | 480A02 | touchscreen mounting interface | 481A21 |
| 66-90 | 145.2-198.0 | BalanceBox 400-90 | 480A04 | touchscreen mounting interface | 481A21 |

Product Downloads

| | | | | |
| --- | --- | --- | --- | --- |
| Type | Filename | Notes | Size | Download |
| | E-Box by BalanceBox | The e-Box® product range of high quality electric height adjustments, featuring the fastest and safest technology on the AV market today. The double column motorized design provides the best stability and the innovative anti-collision feature protects against accidental pinching. The e-Box® is the best choice for a motorized height adjustment. | 1.41 MB | Download |
| | Balance Box 400 Mobile Stand Tech Specs | | 391.49 KB | Download |
| | Balance Box 400 Mobile Stand Factory Manual | | 760.54 KB | Download |
| | Balance Box 400 Factory Manual | | 1.07 MB | Download |
| | Balance Box 400 Step by Step Install Guide | | 2.06 MB | Download |