My Journey 13/14 built-in computer doesn't shut down when I power off the panel.
| Tech Support
When the pow­er but­ton is pressed to the point of shut­ting down the pan­el, you get an error that the OPS is run­ning and needs to be shut down. How­ev­er when you click OK it nev­er shuts down.
To trou­bleshoot, in Win­dows open "SETTINGS" then select "POWER & SLEEP". Then on right side select " Addi­tion­al Pow­er Settings"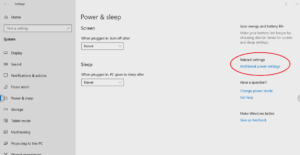 A pop-up of addi­tion­al pow­er options will open inside the win­dows con­trol pan­el. Select "Choose what the pow­er but­ton does".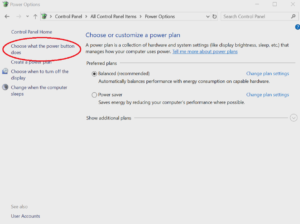 Ensure or change the set­ting for "When I press the pow­er but­ton" to "Shut Down".