Gooseneck Document Camera
QPC80 H2 Science Cam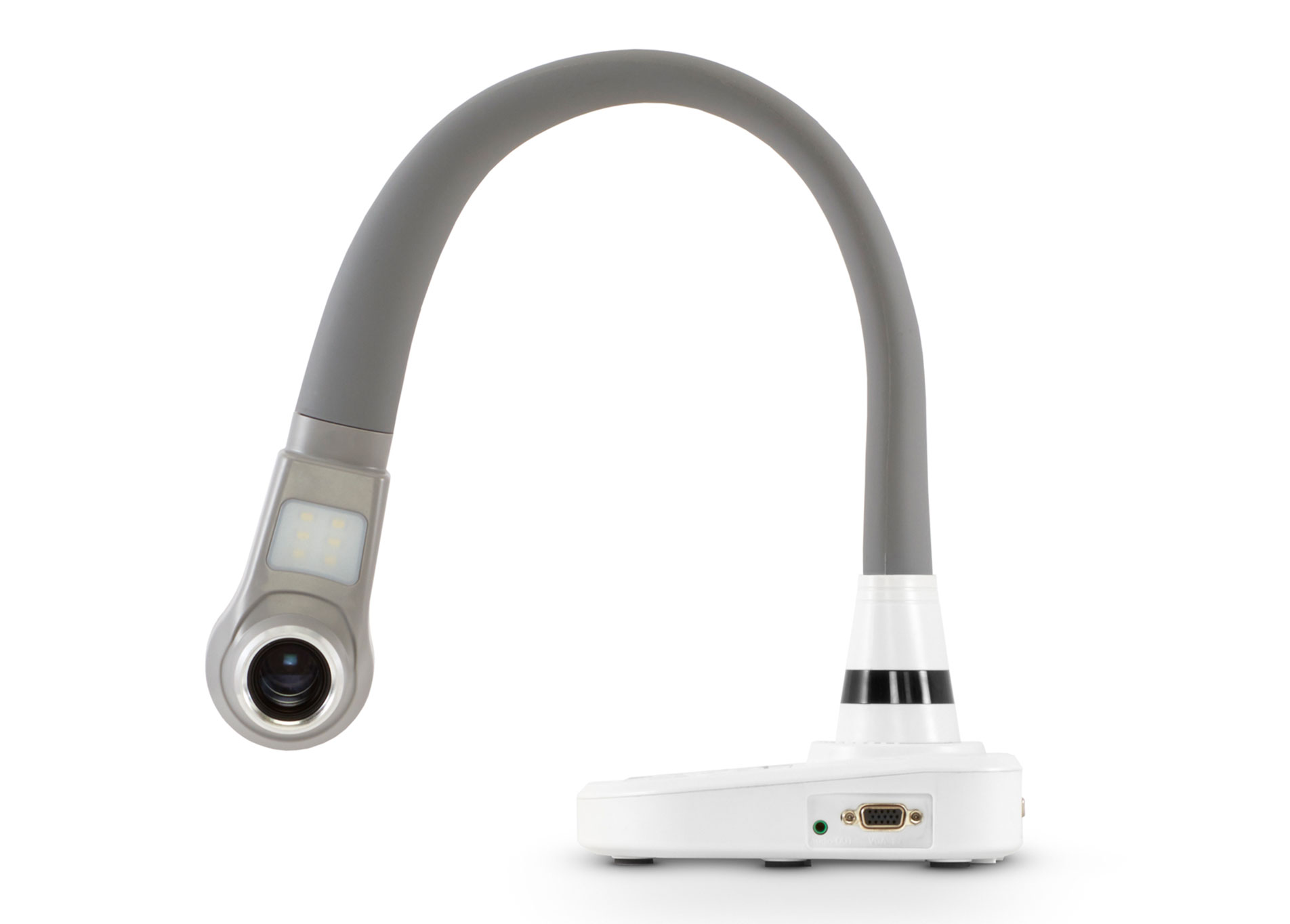 This portable document camera is the ultimate in flexibility, with a bendable gooseneck that can show an object at any angle and even adapt to a microscope. With internal memory, you can store captured photos and video with no need to tote around a computer. This high-definition camera even doubles as a switcher/scaler!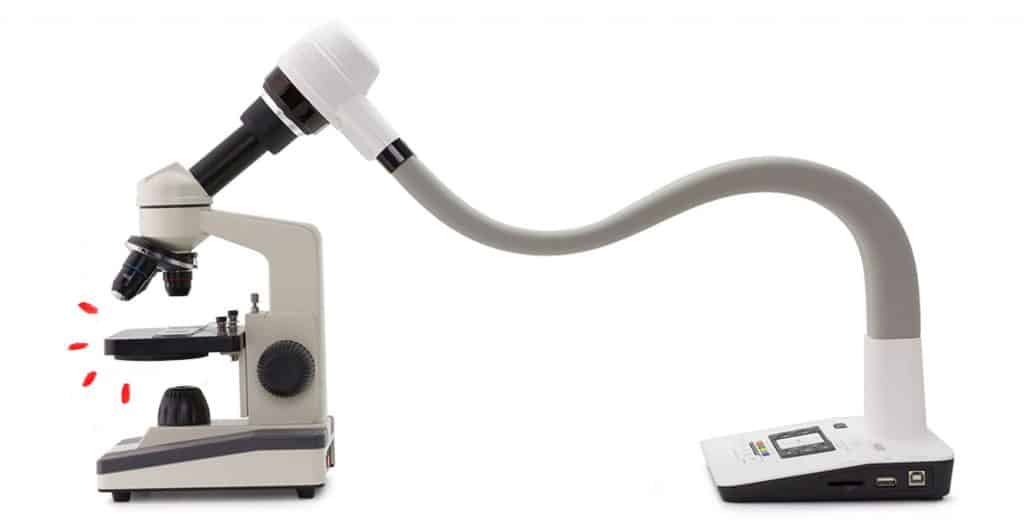 making tiny things larger than life.
This portable camera is built for observation. View objects from any angle in real-time or while you're away by recording high definition video, and bring its powerful 6x optical zoom to the next level by pairing it with a microscope.
play it safe with our warranty program.
helpful resources for you and your team.
Product Specifications

| QPC80 H2 | |
| --- | --- |
| Image Sensor | Omnivision 1/3" CMOS |
| Sensor | 5 MP |
| Autofocus | Yes |
| Auto White Balance | Yes |
| Image Split | Yes |
| Image Title | Yes |
| Image Freeze | Yes |
| Digital Rotate | 90°, 180°, 270° |
| Zoom | 6x Optical, 10x Digital |
| Resolution | XGXA, SXGA WXGA, 720P, 1080P |
| Shooting Area | 16.53" x 11.69" |
| Frame Rate | 1080P@30fps |
| Microphone | Built-in |
| RS232 | Yes |
| Lighting | Built-in Ultra Bright LEDs |
| Software | QOMO QCamera |
| Software OS | Windows & Mac OS |
| AV Inputs and Outputs | HDMI, VGA, 3.5mm |
| Memory | SD/ Internal |
| Power | DC 12V |
| Power Consumption | 10W |
| Warranty | 2 Years |
| Net Weight | 3.7 lbs |
| Dimensions Folded (LxWxH) | 7.87" x 6.25" x 13" |

Product Downloads

| | | | | |
| --- | --- | --- | --- | --- |
| Type | Filename | Notes | Size | Download |
| | QOMO 2023 Doc Cam Guide | Choose the right doc cam for you with this helpful guide. Featuring all the QOMO document cameras in one place. This makes it easy to select the best document camera to fit your needs. From portable to flatbeds, digital to optical, and wireless to VGA, QOMO has the largest range of document cameras all in one place. In addition – be sure to check out our article on 10 Ways to Use a Doc Cam. | 148.38 KB | Download |
| | QPC80 H2 Doc Cam Brochure | Downloadable product brochure and specifications for the QOMO QPC80 H2 document camera - optical document camera with a gooseneck, VGA and HDMI inputs and outputs, and internal memory storage. | 14.61 MB | Download |
| | Windows QCamera Software User Manual | Version 2.3 (02_02_2022) | 745.92 KB | Download |
| | Qcamera for MAC User Manual | Version 2.1 (02_02_2022) | 492.88 KB | Download |
| | Qcamera for Chrome OS User Manual | Version 1.2 (02_02_2022) | 404.56 KB | Download |
| | Qcamera for MAC | Qcamera for MAC version 2.2 , Requires MAC OS 10.15 or higher. Supports both INTEL and M1 Processor If you have access to Apple App Store it is recommend you install from there. Simply search "qomo". | 2.64 MB | Download |
| | Windows QCamera Software | Version 2.3 for Windows If you have access to the Microsoft Store we recommend installing from there. Simply search for "qomo" | 140.79 MB | Download |
| | QPC80H2 User Manual | | 1.71 MB | Download |
| | QOMO Document Camera RS232 Codes (All Models) | | 209.50 KB | Download |