Wireless Screen Sharing
QConnect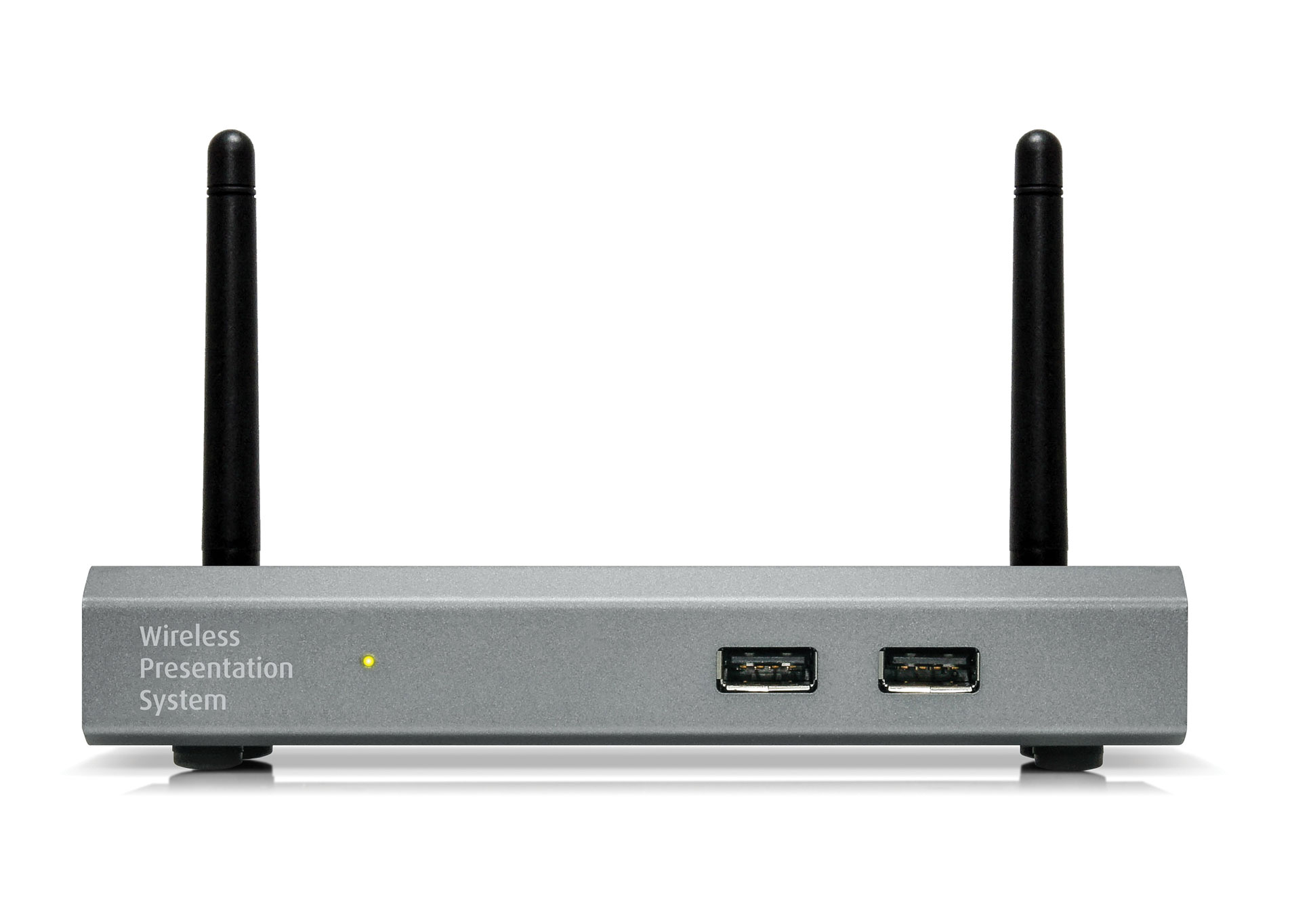 BYOD (Bring Your Own Device) has never been this easy. Project your computer screen wirelessly to every participant's mobile device, interactive whiteboard, or interactive screen using this innovative new tool. Everyone in your audience can view a presentation from their own tablets, make annotations, and even save their notes over the same wireless connection.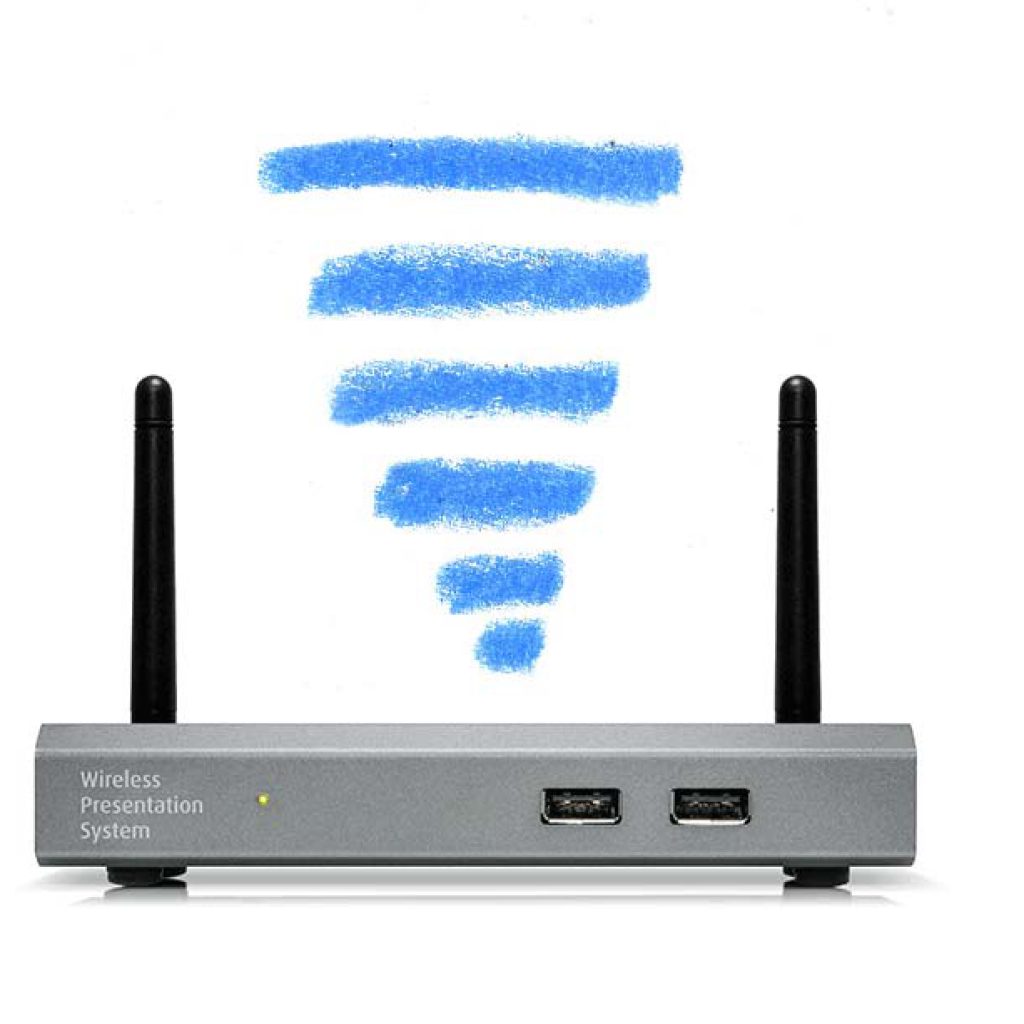 connect with over 64 people at once.
Easily collaborate with an individual or an entire crowd.
play it safe with our warranty program.
helpful resources for you and your team.
Product Specifications

| | |
| --- | --- |
| Model Name | TWP-1700 |
| Network Standards | IEE 802.11a/b/g/n 2.4GHz/5GHz |
| Wireless Security | WEP/WPA/WPA2 |
| Management | Web-Based ADMIN Panel Configuration |
| Output Resolutions (VGA) | SVGA (800×600), XGA (1024×768), WXGA (1280×768), WXGA (1280×800), WXGA (1360×768), WXGA+ (1440×900), UXGA (1600×1200) |
| Output Resolutions (HDMI) | 720p (1280×720), 1080i (1920×1080), 1080p (1920×1080) |
| Supported Windows Operating Systems | Windows 7, 8, 10 |
| Supported OS X Operating Systems | Mac OS X 10.9 ~ 10.12 |
| Supported Mobile Operating Systems | Android 4.0 and above, iOS 8 and above |
| Power | External power adapter (DC 5V 2.6A) |
| Onboard Interfaces | VGA, HDMI, RJ-45, USB 2.0 (x3), Reset Button, Stereo Phone Jack |
| Certifications | FCC / CE |
| Warranty | 1 Year |

Product Downloads

| | | | | |
| --- | --- | --- | --- | --- |
| Type | Filename | Notes | Size | Download |
| | QConnect 1700 | Wireless-Sharing | Specs-and-Highlights | | 641.17 KB | Download |
| | QConnect 1700 User Manual | | 2.67 MB | Download |
| | Qconnect 1700 Complete Token | | 63.59 MB | Download |
| | Qconnect Plus Firmware (Hardware Ver2) 2.0.0.7 (DEFAULT ADMIN PASSWORD BLANK) | Note: The default admin password is set to blank on this firmware update. | 55.81 MB | Download |
| | Qconnect Firmware (Hardware Ver2) 2.0.0.8 (DEFAULT ADMIN PASSWORD BLANK) | Note: The default admin password is set to blank on this firmware update. | 45.03 MB | Download |
| | Qconnect Plus Manuals / Quick Guides | | 2.86 MB | Download |
| | Qconnect Plus Complete Token | | 28.63 MB | Download |
| | Qconnect Manuals / Quick Guides | | 4.36 MB | Download |
| | Qconnect Firmware (Hardware Ver1) 1.1.0.6 | | 27.66 MB | Download |
| | Qconnect Complete Token (Hardware Ver2) | | 23.65 MB | Download |
| | Qconnect Complete Token (Hardware Ver1) | Hardware Version can be determined by serial number. | 23.61 MB | Download |