Audience Response System
QRF700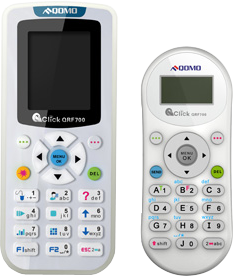 The QRF700 System lets you engage participants in virtually any situation. QClick software integrates with Microsoft Powerpoint, making it both easy and fun to use. The QRF700's all-new LCD screen and full alphanumeric keypad encourages classroom participation from every student.
Compatible with Windows OS only.
helpful resources for you and your team.