Wireless Writing Tablet
QIT30 Prodigy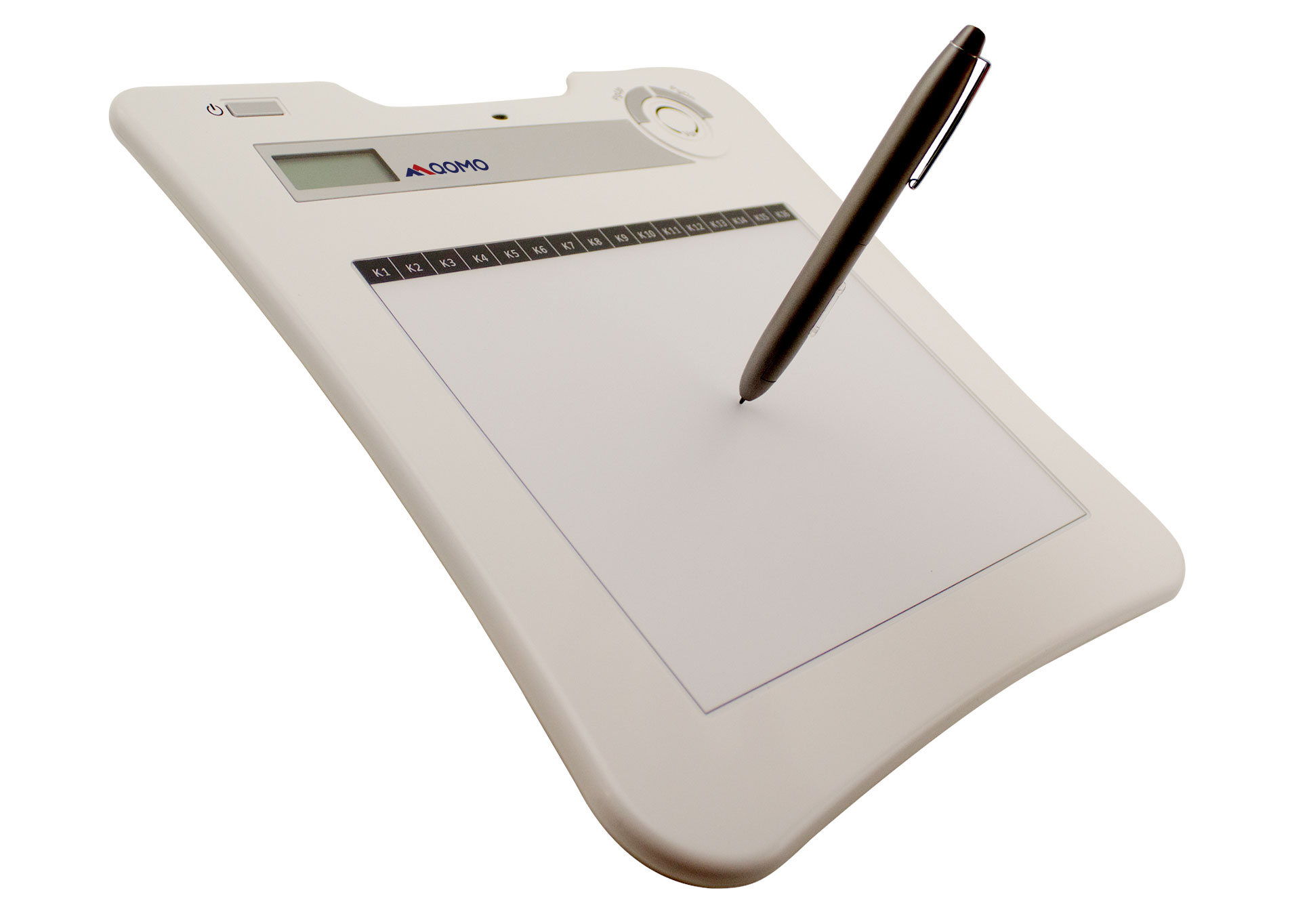 The compact QIT30 is just like having an interactive whiteboard in the palm of your hand, allowing you to control your projection screen from anywhere in the room. The QIT30 gives presenters the ability to provide personalized attention to audience members by moving around the room and letting them contribute to the presentation. You'll never need to face your back to your audience again.
long-range wireless technology
Rather than bluetooth, a technology designed for cell phone headsets, the QIT30 Wireless Tablet uses 2.4Ghz RF technology used by long range wireless networking products.
more prepared, fewer interruptions.
The QIT30 Wireless Tablet has 16 custom hotkeys, allowing users to program links for easy access, such as a specific Powerpoint, website, video, PDF, and more. Having every program and page at your fingertips streamlines lessons. *
helpful resources for you and your team.
Product Specifications

| | |
| --- | --- |
| Solution | Wireless 2.4G RF |
| Resolution | 2000lpi |
| Report Rate | 120 rps |
| Pen Pressure | 1024 Levels |
| Macro Key | 16 (Top of Active Area) |
| Hot Key | Page up / Page down, Volume Control |
| LCD Type | TN LCD |
| LCD Size | 0.7″× 1.63″(17.7mm × 40.9mm) |
| LCD Icon Content | Battery Status–4 levelscharged/connection mode/power status/ volume adjustment indicator/channel indicator |
| Battery Type | Nokia BL5C Li-ion Rechargeable Battery |
| Battery Capacity | 850Ma |
| Battery Life | 25 hours |
| Power Source | USB Charged / USB Plus Adaptor Charged M3A-020 5V |
| Pen Require | 1 AAA |
| Power Button | Electrical Power Button |
| Power Consumption | Max 50 Ma (Operation Mode ) |
| Receiver Dongle | Slim type (it can be stored in tablet) |
| Operating System | Windows |
| Active Area | 7.8″ × 5.9″ (19.9cm × 15.0cm) |
| Size | 10.9″ × 11.1″ × 0.8″ (27.8cm × 28.2cm × 2cm) |
| Weight (including battery) | 1.22Ibs (612g) |

Product Downloads

| | | | | |
| --- | --- | --- | --- | --- |
| Type | Filename | Notes | Size | Download |
| | FlowWorks Pro 2.1.58 | FlowPro is a free annotation software that is bundled with our interactive products. | 245.01 MB | Download |
| | QIT30 User Manual | QIT30 Hardware Manual | 366.82 KB | Download |
| | QIT30 Macro Key Manager Quick Guide | | 275.41 KB | Download |
| | QIT30 MAC Drivers (End of Life for 10.14 and higher) | QIT30 MAC Drivers (End of Life for 10.14 and higher) | 2.47 MB | Download |
| | QIT30 Windows Drivers 8/10 | | 8.54 MB | Download |
| | QIT30 Windows Drivers XP/7 | | 11.16 MB | Download |