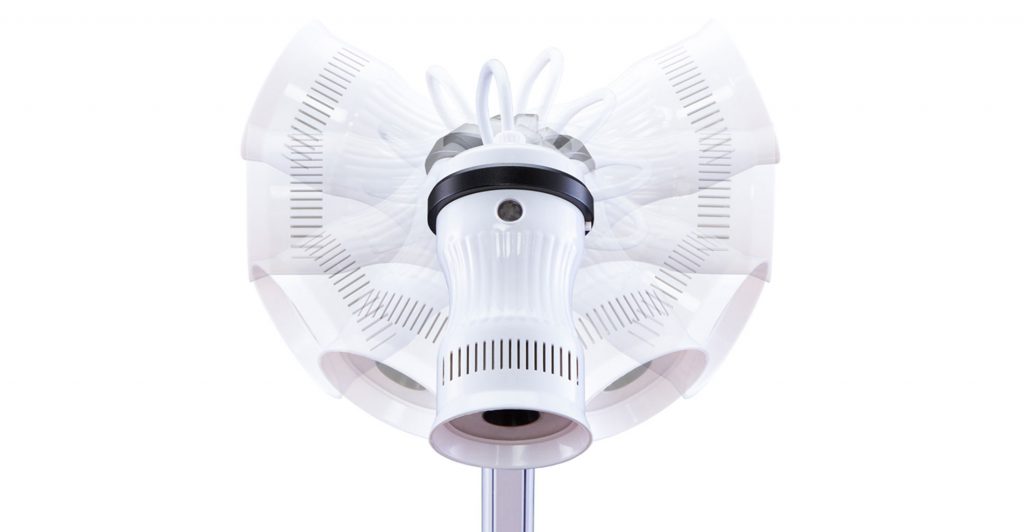 cover every angle.
This doc cam takes your presentation to new heights with its twistable camera head and long-reach swivel arm, reaching about 2 feet tall and displaying objects from any angle along 6 axes of flexibility.
How does it work?
QOMO's QPC35 Caterpillar Camera is the most versatile document camera in the market. With six degrees of rotation, mechanical zooming, a built-in microphone, and a high frame rate with autofocus and auto white balance abilities, this document camera is ideal for educational, business, or personal activities.
play it safe with our warranty program.
helpful resources for you and your team.
Product Specifications

| | |
| --- | --- |
| Resolution | Resolution 480 x 640, 800 x 600, 1024 x 768, 1920 x 1080, 2048 x 1536 (Resolution may be limited by your computer capabilities) |
| Total Pixels | 5 MP |
| Camera Rotation | Free (6 Axis) |
| Focus | Auto |
| White balance | Auto |
| Frame Rate | 30 fps at HD quality |
| Illumination | USB powered LED Brightness Adjustable |
| Output Power | Max. 1.5W |
| Input/Output | USB 2.0 High Scpeed 480 Mbps |
| Microphone | Built-in |
| Software | QOMO QCamera |
| Software OS | Windows / MAC |
| Driver | Standard UVC & UAC |
| Weight | 2.35/2.1 kg |
| Dimension | 58.5 x 28.5 x 10.5 cm |

Product Downloads

| | | | | |
| --- | --- | --- | --- | --- |
| Type | Filename | Notes | Size | Download |
| | Qcamera for Windows MSI Installer | Version 2.4 MSI | 139.36 MB | Download |
| | Windows QCamera Software | Version 2.4 for Windows If you have access to the Microsoft Store we recommend installing from there. Simply search for "qomo" | 140.79 MB | Download |
| | Windows QCamera Software User Manual | Version 2.4 | 745.92 KB | Download |
| | Qcamera for MAC User Manual | Version 2.1 (02_02_2022) | 492.88 KB | Download |
| | Qcamera for Chrome OS User Manual | Version 1.2 (02_02_2022) | 404.56 KB | Download |
| | Qcamera for MAC | Qcamera for MAC version 2.2 , Requires MAC OS 10.15 or higher. Supports both INTEL and M1 Processor If you have access to Apple App Store it is recommend you install from there. Simply search "qomo". | 2.64 MB | Download |
| | Qcamera for Chrome OS | Version 1.2 for the Chrome OS If you have access to the Playstore we recommend installing from there. Simply search for "qomo" | 2.24 MB | Download |
| | QPC35 | Portable-Doc-Cam | Specs-and-Highlights | | 2.52 MB | Download |
| | QPC35 User Manual | | 7.88 MB | Download |