Flatbed Document Camera
QD3300 H1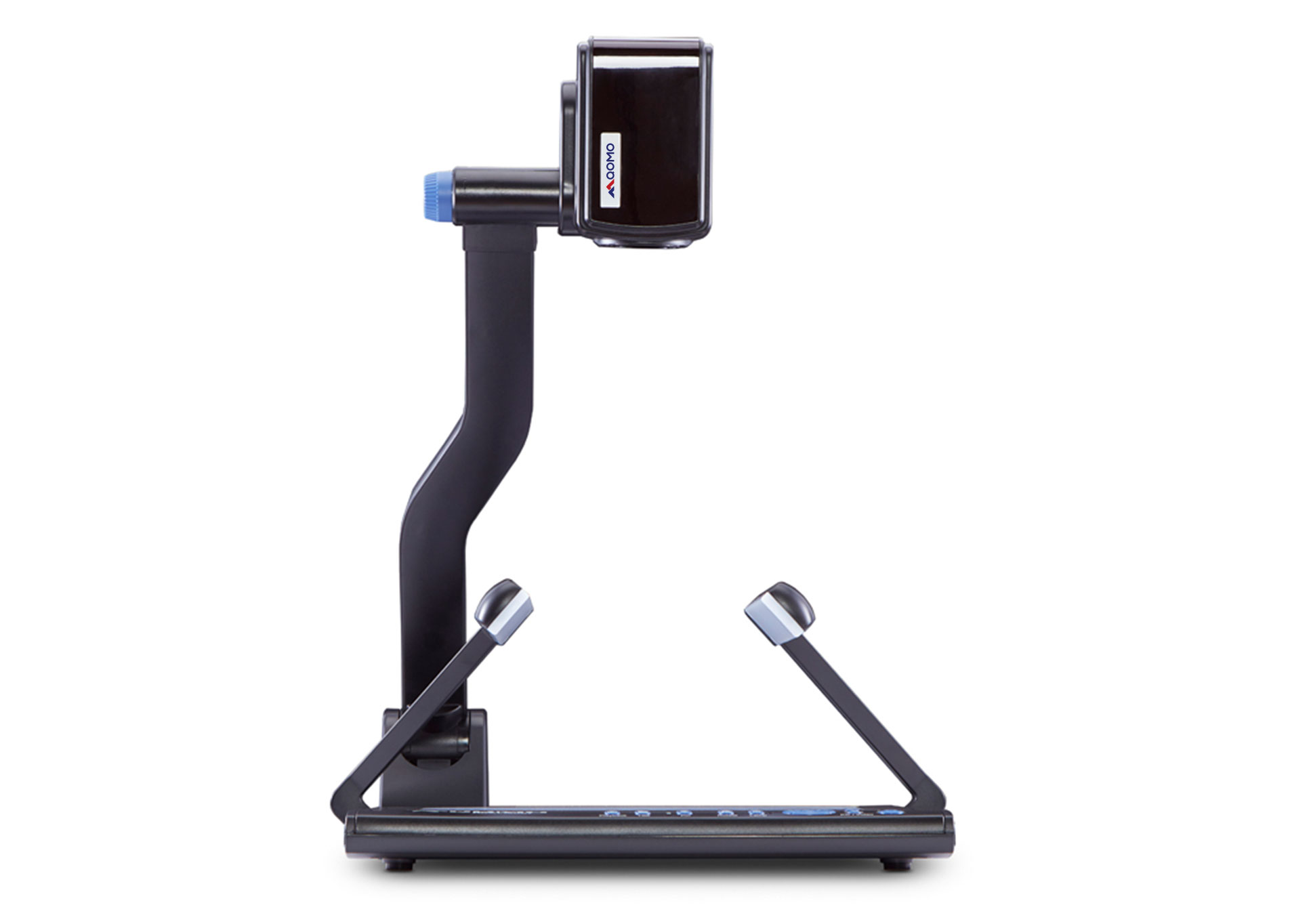 The new and improved QD3300 smart document camera features a sharp HD 1080p resolution with superior color reproduction, 12x optical zoom, and 10x digital zoom for beautiful views. Internal memory allows you to capture still images and record video for playback, and you can easily switch between feeds in the middle of your presentation with the touch of a button.
play it safe with our warranty program.
helpful resources for you and your team.
Product Specifications

| | |
| --- | --- |
| Resolution | XGA,SXGA,WXGA,720P, 1080P |
| Image Resolution | 2.0 |
| Optical Zoom | 12X |
| Electrical Zoom | 10X |
| Motorized Camera Head | No |
| Camera Rotation | Vertically 330° |
| Focus | Auto/manual selectable |
| White balance | Auto |
| Negative/positive conversion | Yes |
| Black/white and color selection | Yes |
| Split Image | Yes |
| Image Title | Yes |
| Image Freeze | Yes |
| Image Rotate | 0°,90°,180°,270° |
| Image Save & Recall | 32 frames saved in flash ROM |
| Lights | Arm light: LED lamps x 2; Back light: LED lamps |
| Inputs | RGB DB15FLC (2); Audio (3); C-Video (RCA) (1); MIC (1) |
| Outputs | RGB DB15FCL (2) ( 1 for pass through only); C-Video (RCA) (1); Audio OUT (1) |
| SD Card port | No |
| Operating system | Win 7, Win 8, Win 10 |
| Image Split | Yes |
| Hardware Requirement | CPU higher than P2.4GHz, Memory higher than 256 MB |
| USB connector | 15 frames/sec |
| RS-232 connector | D-Sub, 9-pin, male / 6-pin PS/2 |
| USB port | USB 2.0 (Type A, UVC Webcam & CDC Serial) |
| LAN | - |
| Power consumption | 24W |
| Shooting area | 380X285 mm |
| Dimension (W x D x H) | Folded: 510 x 410 x 120mm; Setup: 510 x 530 x 570mm; Packing: 600 x 200 x 480mm |
| Gross Weight | 7.0Kg |
| Net Weight | 5.0Kg |
| Accessories | AC power cord; RGB cable; A-B USB cable; AC adapter; Projector RS232 cable (6-pin to 9-pin); Software CD; Infrared remote control; Warranty card |
| Mouse Control | No |

Product Downloads

| | | | | |
| --- | --- | --- | --- | --- |
| Type | Filename | Notes | Size | Download |
| | Windows QCamera Software User Manual | Version 2.3 (02_02_2022) | 745.92 KB | Download |
| | Qcamera for MAC User Manual | Version 2.1 (02_02_2022) | 492.88 KB | Download |
| | Qcamera for Chrome OS User Manual | Version 1.2 (02_02_2022) | 404.56 KB | Download |
| | Qcamera for MAC | Qcamera for MAC version 2.2 , Requires MAC OS 10.15 or higher. Supports both INTEL and M1 Processor If you have access to Apple App Store it is recommend you install from there. Simply search "qomo". | 2.64 MB | Download |
| | Windows QCamera Software | Version 2.3 for Windows If you have access to the Microsoft Store we recommend installing from there. Simply search for "qomo" | 140.79 MB | Download |
| | Qcamera for Chrome OS | Version 1.2 for the Chrome OS If you have access to the Playstore we recommend installing from there. Simply search for "qomo" | 2.24 MB | Download |