Interactive LCD Panel
QIT300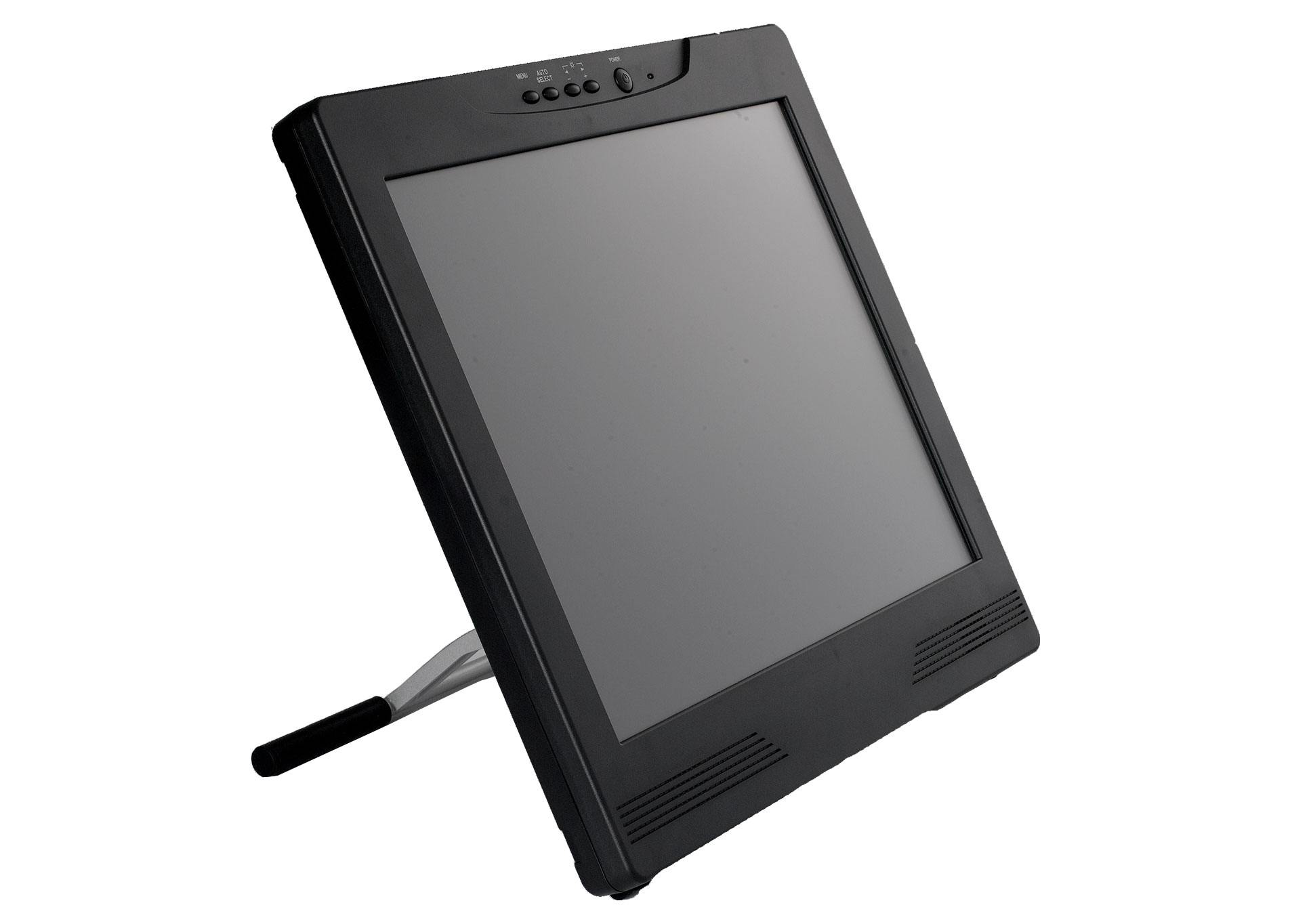 The QIT600 F1 is a widescreen interactive flat panel with a sharp 17" high definition LCD display. Comfortable simulated handwriting is as fast and precise as writing or drawing on paper, with no freezing or lagging. Sitting on your desktop, it's a powerful tablet that replaces a standard computer monitor, or you can pack it up and use it as your personal notepad.

write on it like a notepad.
Turn the QIT300 into your personal notepad. Using the stylus pen with a pressure sensitive tip feels as natural as writing on paper, except revising your work just became easier.
play it safe with our warranty program.
helpful resources for you and your team.
Product Specifications

| | |
| --- | --- |
| LCD panel | TFT Active Matrix Method |
| Display Method | Electromagnetic |
| Panel Type | 17" |
| Screen Size | 13.3" x 10.64"( 337.9 mm x 270.3 mm) |
| Active Input Area | 1280×1024 pixels (SXGA) |
| LCD Resolution | 500 LPI(lines per inch) |
| Panel Resolution | 500 LPI (lines per inch) |
| Panel Pressure Levels | 1024 |
| Panel Accuracy | +/- 0.019"(0.5mm) |
| H-Freq(Hz) | 30-60(Hz) |
| V-Freq(Hz) | 50-75(Hz) |
| LCD Pixel Pitch | 0.0117"(H)x0.0117(W) |
| Response Time | Rise Time:16ms |
| Viewing Angle | -70° to -70° (H) -70° to -60° (V) |
| Interface | 15 Pin D-sub, USB |
| Panel Report Rate | 125 Reports/Second |
| Transmit | 200 Reports/Second |
| Panel Maximum Reading Height | 1.18"(30mm) |
| Panel Maximum Writing Height | 0.78"(20mm) |
| Power Consumption | <30W |
| Brightness | 200 cd/m2 |
| Contrast Ratio | 350:01:00 |
| Backlight | 2CCFL |
| On-Screen Display | Yes |
| Size, Position | Yes |
| Phase, Track | Yes |
| Color Management | Yes |
| Power Saving | Yes |
| AC/DC Adaptor | Yes |
| Multimedia | Yes |
| Weight | 13 Ibs. (5.9kg) |
| Hyper Pen Tip | Pressure Sensitive |
| Pen Barrel 1 | Programmable |
| Pen Barrel 2 | Programmable |
| Tip Travel | 2 mm max |
| Tip Switch on Load | 32∥38g max |
| Operating Environment Temperature | Usage:50° -104° F(10° -40° C) Usage:32° -113° F(0° -45° C) Storage:50° -122° F(10° -50° C) Storage:-4° -140° F(-20° -60° C) |
| Humidity | Usage: <70% |
| System Requirements | Storage:<70% |
| Operating System | Windows 98/ME/2000/XP/Vista |
| CPU | Pentium III 500 MHz or Higher |
| Peripherals | CD-ROM Drive, Sound Card, and Microphone |
| Memory | 128MB or More Available Space |
| Display Card | Supports 1024×768(16 Bit High Color) |
| Data Port | Dual VGA Outputs or a VGA Splitter/Distributor USD Port≠2:1 for Writing Panel 1 for Security Key |

Product Downloads